REVIEW: NIKE ZOOM STREAK LT 3
1 September 2016 | Admin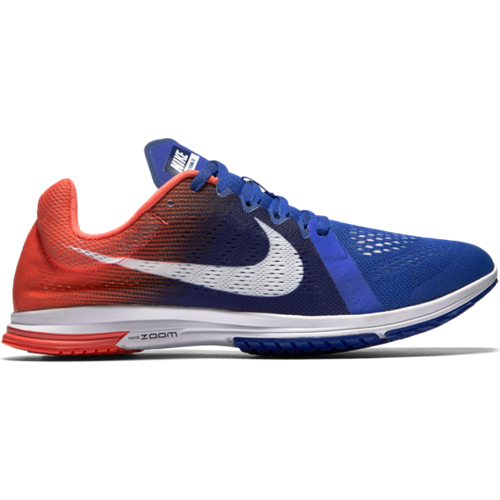 Loyalty is rare... If you find it, keep it.
I had it, but lost it.
I used to wear nothing but Nike shoes, particularly when it came to racing footwear. But then Nike brought out new ranges and updates that either just didn't feel right, or didn't appeal to my ageing body. Now, I loved the narrow feel of my old Nike racers, it felt like you were wearing slippers. But the recent generations of streak racers or track spikes just killed my feet, and the plastic feel of the materials and Flywire technology just didn't stand up to the rigours of training. Such was the quality of the shoes that within a month I went through several pairs of Zoom Streak 4's and Zoom Matumbo 1's, thus ending my love affair with Nike racing shoes/spikes. Granted, we all have very personal tastes and I know many who loved these versions.
Thankfully, about two and a half years ago, Nike decided to make running a major focus once again and they revisited their racing shoe offerings. They talked with elite marathoners, many of whom were wearing models that were 7-10 years old. They garnered advice from Eliud Kipchoge (Rio Olympic Marathon Gold Medallist) and Evan Jager (Rio Olympic Steeplechase Silver Medallist), to name a few, about what they liked and didn't like. High on the list of dislikes was the tight and narrow fit, and use of Flywire technology that often cut into athlete's feet.
As a consequence, they reverted to an interior mid-foot wrap that gives a great feeling of support and a wider forefoot/toe box. Both these improvements are obvious additions to one of Nike's latest offerings, the Nike Zoom Streak LT 3. These are very light racing shoes, ideal for track, cross country (dry courses) and short road races (up to 10km). As a younger runner it was always the lighter the better, but as I have got older the additional support is often welcomed so there was a little apprehension in trying these out. However, I was pleasantly surprised (with a sense of relief) with the latest version of the Zoom Streak LT, and it certainly is a return to form for Nike's racing range.
The Zoom Streak LT 3 felt super smooth whether training on the track or running the roads, they gave a protective feel not usual for a shoe of its weight, and they were light and felt fast... and I loved them. Despite being very light they have so far held up very well after numerous training sessions and road races. I would certainly recommend the Zoom Streak LT 3, more specifically for people who race over the shorter distances and have decent running economy and efficiency.
Brand Loyalty is back, as it is back to basics for Nike.
Review: Was compiled by @phsportstherapy
(National Masters Champion 10km, 5000m, 1500m)