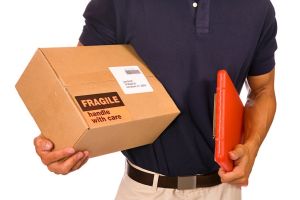 Returns:
If you decide that the product you purchased from us is not exactly what you were looking for, or is the wrong size, there is no problem returning it to us.

We will accept products back for exchange or a refund providing it is with its original packaging, receipt and the product itself unused or unworn. Please provide your Order ID. when returning any item/items.
As the returned item is your responsibility until it reaches us, for your own protection, we recommend that you send the parcel using a delivery service that insures you for the value of the goods such as Royal Mail, DPD, DHL, FedEx, UPS etc.
Our returns policy is flexible but we ask that items being returned are done so within 14 days of receipt and accompanied with a letter explaining the reason for the return, and the position of the fault if aplicable.

Remember, before purchase, if in any doubt about size, colour or suitability of a product, you can email us with any queries about all of our products. Our staff use the Products we stock so we can provide an honest view. We endevour to respond to emails quickly within working hours.
Exchange
If you wish to exchange an item for a different size/colour etc. please return to the address below, marking the outside of the packaging "for exchange". This will ensure a quicker turn around time with our warehouse. We reserve the right to charge a re-shipping fee.

Warranties

All the products we sell are covered by a manufacturers warranty, which will cover the product for faults and defects. This period of cover can vary, most items will be 1 year, but it is worth remembering that warranties do not cover general wear and tear. If you have an issue with a product purchased from For Runners By Runners contact us first. Returned items with a warranty or repair issue should be clean and you will have to cover the postage cost back to For Runners By Runners.

All returns should be sent to

For Runners By Runners
Itec Business Park
Newry
Co.Down
NI
BT35 6DN